River Towers 2 - Tbilisi Georgia
You are now steps away from your second home in Europe with "Al Abwaz"
Join thousands of Arabs in Georgia
Book a European property and residence in the River Towers project in the heart of the Georgian capital, Tbilisi, and receive immediately in installments without interest,

andjoin thousands of Arabs in Georgia,

so owning a high-end residence in the state of Georgia is a good choice for an ideal life for you and your family
Own now in Georgia and get residency for you and your family
Prices start at $ 58,000

30% Down payment … 12 months installment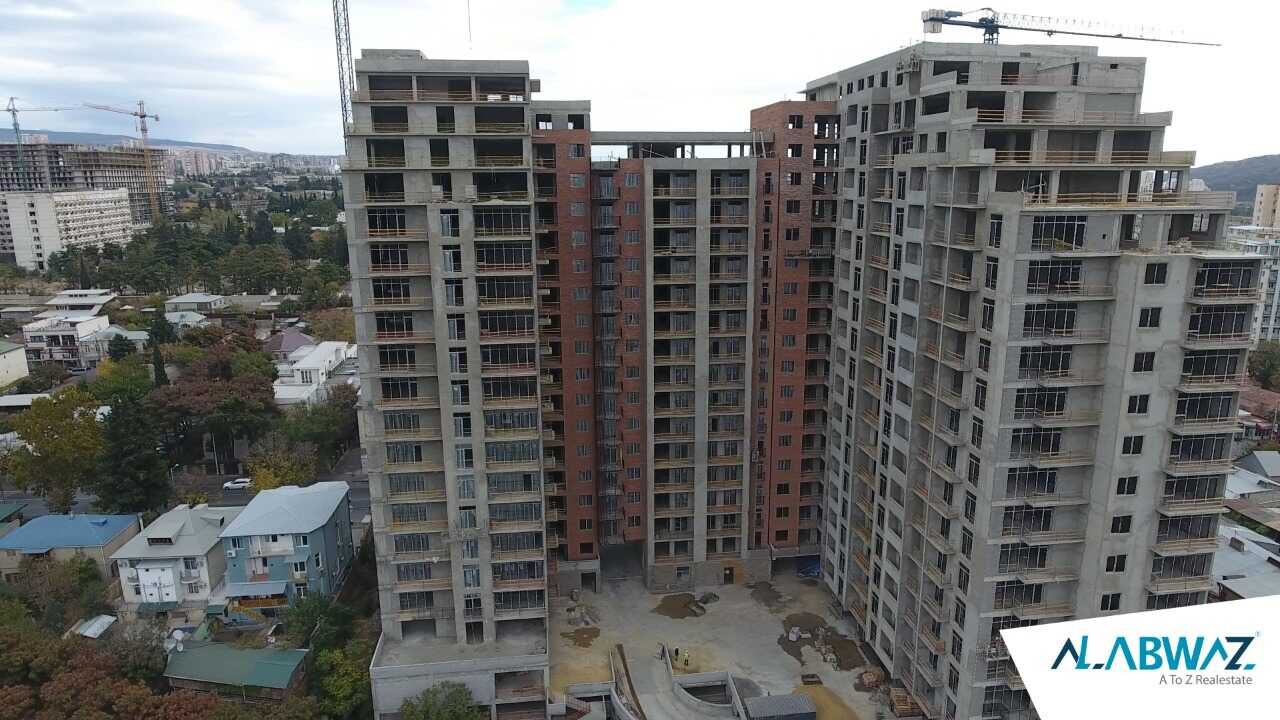 European residence with an Arab spirit
Al-Abwaz Real Estate "Your Guaranteed Real Estate Partner" offers you the opportunity to own your second home in the country of "Georgia", where European residency for you and your family in a promising and safe country, characterized by a distinctive standard of living, is truly a European residence with an Arab flavor.
Distinct River View
The project has charming view of Kura River in the heart of the Georgian capital Tbilisi, where the green areas, clean environment, tranquility and privacy.
Facilities in payment
Now owns a luxurious apartment in the heart of "Tbilisi" with a direct view of the "Kura" River only, with a 30% down payment, up to 12 months installments without interest and immediate receipt.
Safe accommodation / Guaranteed luxury / European accommodation
Luxury apartments in hotel style
Luxury hotel apartments for housing and investment in various areas (one room and a hall) – (two rooms and a hall) – (3 rooms and a hall) – (4 rooms and a hall) in addition to duplex villas.
Choose from a variety of luxury apartments

3 minutes from Freedom Square
4 minutes from the tourist capital and sulfur baths
4 minutes from Al-Jumah Mosque and Al-Rahma Mosque
5 minutes from Peace Bridge
5 minutes from the complex of ministries, government agencies and embassies
5 minutes from the Georgian Broadcasting and Television building
5 minutes from Rustaveli Street and the Chardin Street area "in the heart of Tbilisi"
6 minutes from Arab Street (Marjan Shifli Street)
6 minutes from Narikala Fortress, one of the most important tourist attractions in Georgia
8 minutes from the metro station
10 minutes from Holy Trinity Cathedral
20 minutes from Tbilisi airport
Project Description
The project consists of two towers, A and B.
The total number of units is 378 units

– Two floors underground parking lot
The first and second floors are commercial
Level 3 to 15 residential

16th and 17th floors duplex villas
About The Capital Tbilisi
– State-of-the-art infrastructure
– Located on the banks of the Kura River and a distinct mountain nature.
– Tbilisi has many ancient historical monuments.
– – – The state institutions (government agencies, schools, universities) are located in Tbilisi.
– The design of the buildings is a mixture between classic and modern architecture
Ownership In Georgia
– lifelong ownership for all nationalities
– No tax on real estate's purchase and property ownership
– For buy and sell transaction, only your passport is required
– Buy and Sell transactions are documented in the ministry of Justice
Residency and 100.000$
You can get Georgian residency by buying different properties

Total value of at least $100,000

، and it's not for just one property, during which a residence permit is granted to family members in Georgia, in accordance with the country's laws and regulations.
Features of the capital, Tbilisi, Georgia
Contact us now for more information and reservations on the Nahr Towers 2 project
Thank you for choosing the "surest real estate partner".